How To Restore CL Shoes
When your soles hit rock bottom, it's always good to cheer them up with a bit of red paint to restore the original red.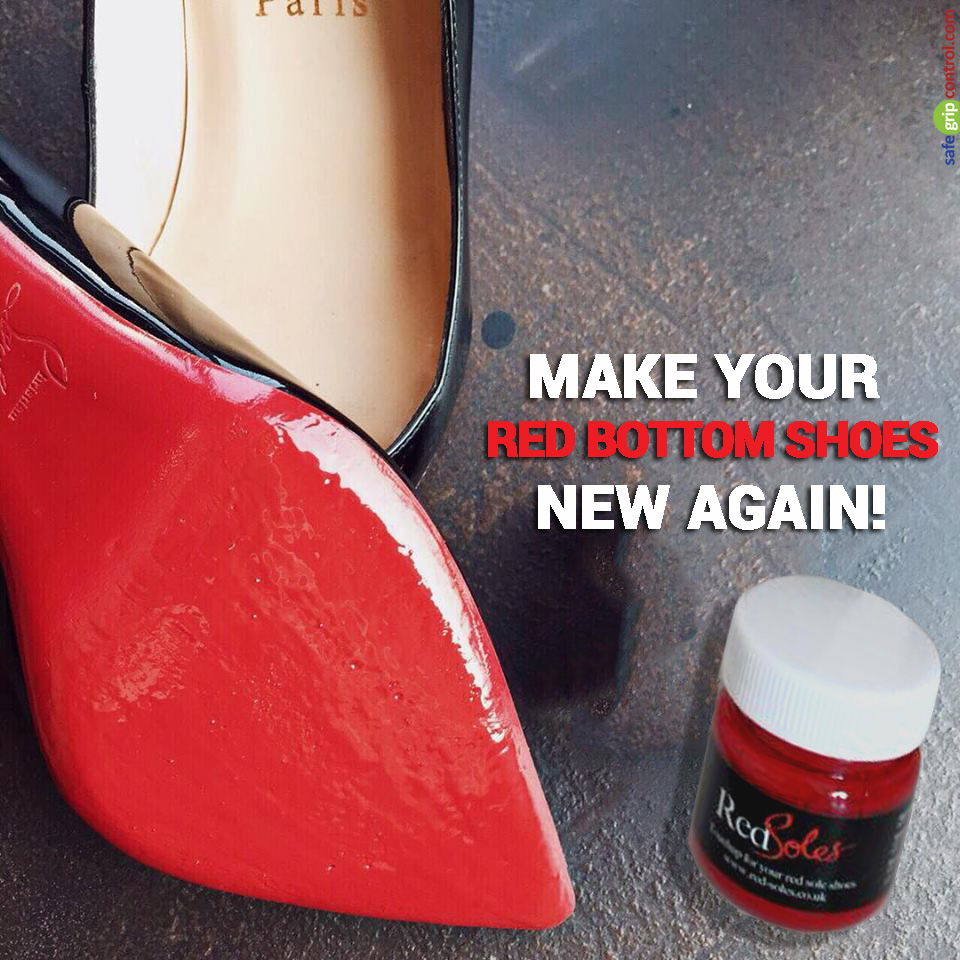 At Safegripcontrol.com, we believe that the best way to restore that vibrant red of your beloved Christian Louboutin bottom shoes is to use a bit of red touch-up paint with the brush that comes with it and spread the paint where it's needed.
Who doesn't to protect those lovely CL shoes? As a matter of fact, nothing is more depressing than walking in designer shoes and noticing scrapes on the bottom. It looks like someone who doesn't take care of her things and appearance.
It's quite simple though to make your CL shoes look like new. First, all you need to do is clean the soles of your shoes so that you don't paint on the dirt. Vinegar will perfectly do the trick. Then, once your soles are cleaned up and dry, just apply the red touch up paint on to the soles to cover the scrapes. It's not that difficult and it should take about a minute or two to complete the job. If you have major scrapes, then it's recommended to use the thin sandpaper that comes with the paint and brush to "level" the soles. Then, paint the entire soles like you were an artist! Whether your CL shoes suffer from tiny or many scrapes let it dry for about 15 minutes. Once the timer rings, you are good to go and ready to kick some butts (not too much though. We are talking about Christian Louboutin here)!
Feel free to share your Louboutin restoration in the comment box!
Posted in
News
By
Safegripcontrol