Details
If you ever broke your leather boat shoestrings, you certainly know how inconvenient it is to find a pair that matches the original hue of your shoelaces. You may find some leather boat shoestrings out there, but many users report that they are often too short and don't fit in the eyelets. This is because many shoe strings available come from China and, people find them low quality shoelaces. In other words, they are likely to break after the first few uses because of low quality material employed to make them. Not to mention that the color will be easily washed out and the length is often too short, which justify China's shoelace low prices.
We noticed that most boat shoes available in the market often come in this natural brown color, so we come up with a solution for men and women wanting to have splendid decker shoes. Our natural brown shoe laces are made of genuine leather. Of course, you won't be able to use them for a strongman truck pull contest, but they are resistant enough to tie your best topsiders! We believe they provide the best fit, as they are 3mm (3/32") thick and 47 inches (120 cm) lengthwise. It's long enough for some people who like to trim the edges according to their lacing style.
Ways To Wear Boat Shoe Laces
A pair of natural brown shoe strings is a good choice for classic styles, as the hue complements the dark blue of the boat shoes:
The particular length of these natural brown shoelaces can also fit ankle boat shoes.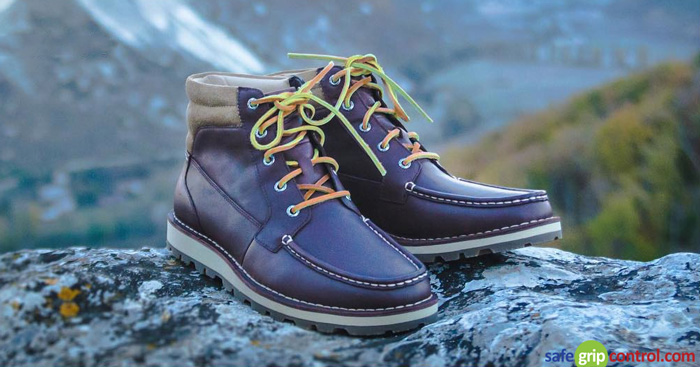 Customers Who Bought This Item Also Bought