Details
Le Phoque Dubbin from Grison is the finest quality leather grease on the market. It is actually used by top professional shoemakers as an essential care product to keep luxury leather shoes and boots in good condition such as Weston and Berluti.
This luxury plant based grease is a must have care product for all kinds of leather. The grease allows you to soften (as a conditioner), nourish, protect and waterproof real leather items.
Leather Grease Before After Result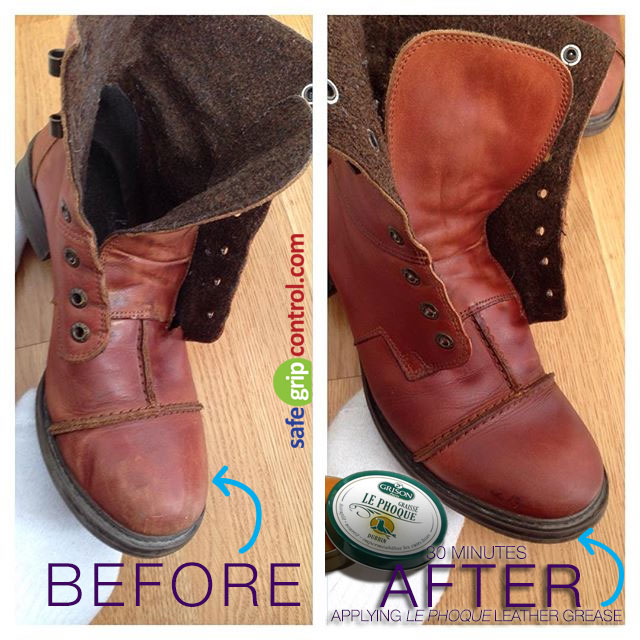 Another advantage of using Le Phoque Dubbin leather grease from Grison is that it can protect the leather against cracks, scratches, chips and scrapes while letting it breathe.
It is also the only grease care product that keeps the blake stitching of the shoes in excellent condition. The grease actively nourishes the stitches so that the shoes can last longer preventing the outsole and the upper from being peeled off.
Greasing the blake stitching of the shoe with a welt brush extends its life and ensures that the outsole sticks to the upper.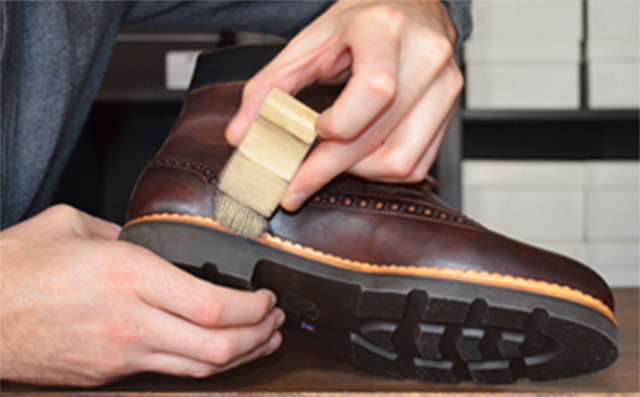 The Leather Care Grease Conditioner from Le Phoque does a pretty good job at restoring and polishing designer shoes.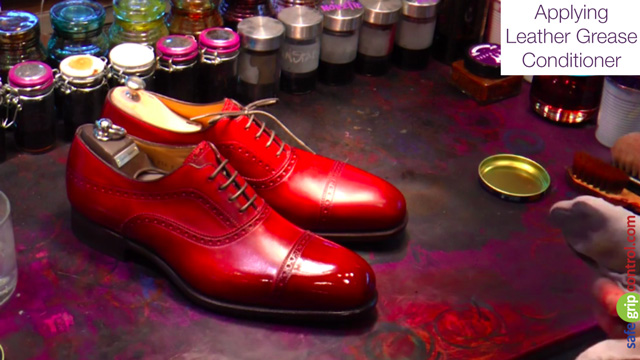 If you want to extend the good condition of your leather (whether shoes, boots, jackets, etc), Le Phoque – Dubbin leather grease from Grison is what you need, as it's a great investment. It's also an ideal care product for saddles, bikers, hunters, fishermen, army personals and other professionals who need their leather materials in excellent conditions.
Le Phoque Dubbin is a luxury leather care product traditionally made in France and manufactured by Grison.
How To Use Le Phoque Leather Grease?
First, remove excess dirt with a stiff brush. For small leather goods, use the grease with a shoe polish applicator brush or a round shoe polish stencil dauber and a welt brush (for the blake stiching part) and apply it to the leather in small circular motions allowing the grease to penetrate the leather. For larger leather items such as saddles and jackets, use a cleaning cloth and repeat the same process. Let it sit for 30 minutes. Then, you're good to go!
Store the grease for leather in a dry place, away from sunlight.
Customers Who Bought This Item Also Bought