Details
This Heavy Duty Key Chain Retractor from Key-Bak is the best-seller among professionals and individuals who need to have a durable, quick and secure access to keys, ID badges, portable flashlights and other small items. Professionals using this particular self-retracting key reel model include hotels, casinos, construction workers, janitorial teams, IT experts and locksmiths who are responsible for a lot of keys.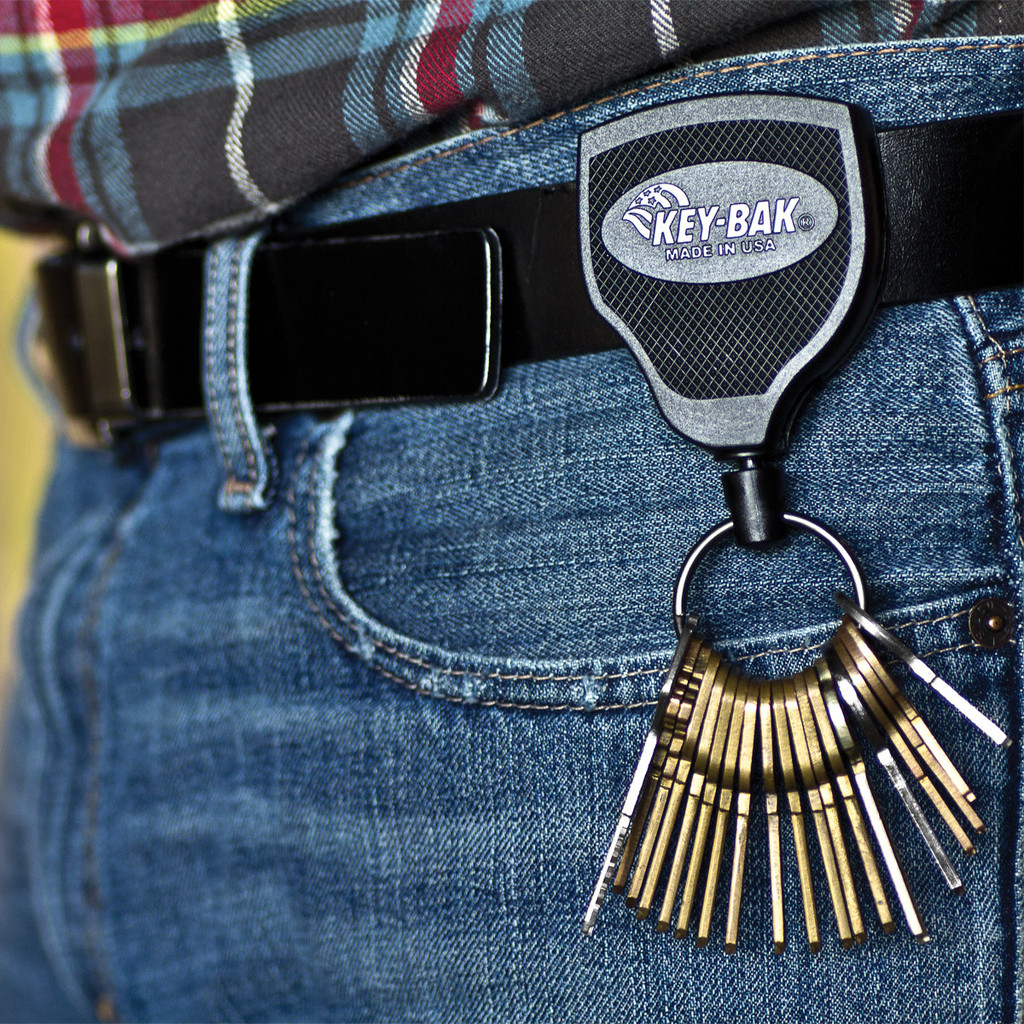 Its U.S. patented and unique lockable quick-draw feature gives secure access to your keys. This Key-Bak Heavy Duty retracts up to 48 inches of retraction length to give you plenty of reach (longer than most average arm reach) with a super strong Kevlar cord, so it's gonna be really tough to break the cable that has been tested over one million pulls. In addition to being resistant, the Kevlar cord is corrosion proof for a long service life. It can also be locked so that it maintains in place to carry weight on the housing. In other words, keys can't dangle back and forth. Keys and other items that can be carried stay right at your hip without dropping to the ground. Oversize split ring is also standard for larger load.
Key-Bak Super 48 also features a though polycarbonate case, which is the same material used in bullet proof glass. The interior of the case includes a dust shield to keep the patented mechanism clean and extend service life.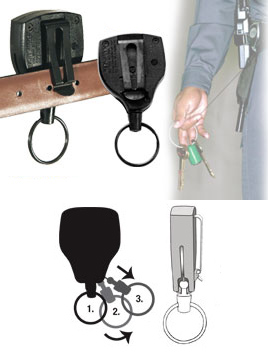 This Key-Bak Super 48 Heavy Duty Key Reel/Retractor is made in the U.S.A., in Ontario, California.
Customers Who Bought This Item Also Bought