Details
This lacing needle is designed to easily thread leather shoestrings in boat shoes and/or any other items that have eyelets and leather "shoelaces" like baseball gloves and some boxing gloves.
How To Use the Lacing Needle and Re-lace Your Boat Shoes
Step #1: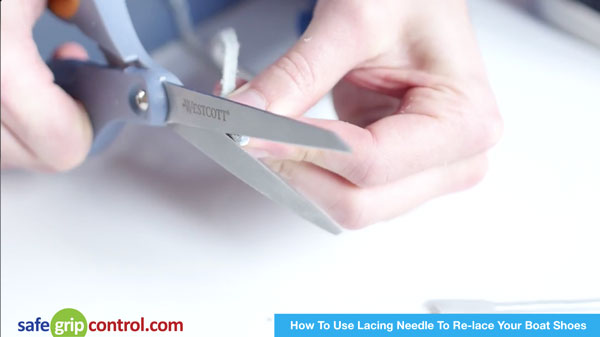 Taper end of the lace and insert shoelace into the end of the lacing needle. Screw the lacing needle onto the shoe lace.
Step #2: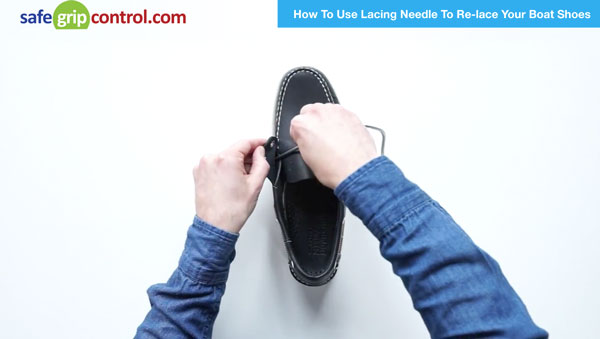 Start lacing from the inside out of the first eyelet located on the side of your boat shoe.
Step #3: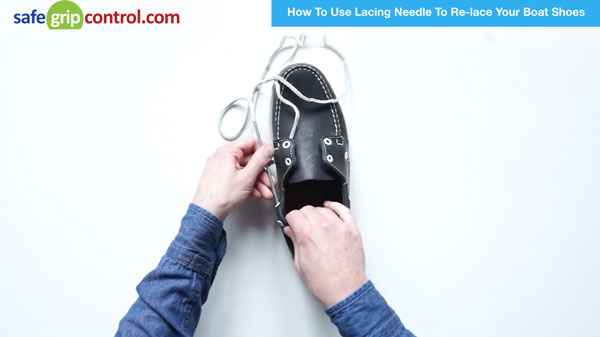 Go in from the outside on the second eyelet and out through the third.
Step #4: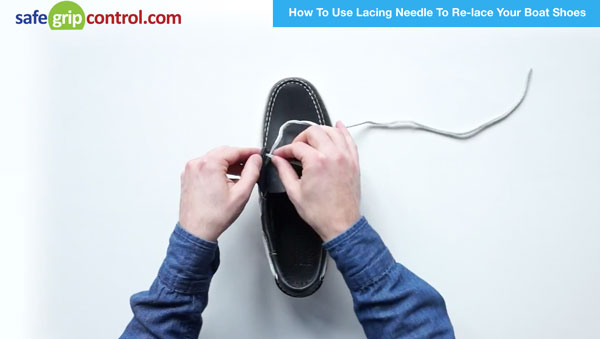 Continue the pattern around the shoe.
Step #5: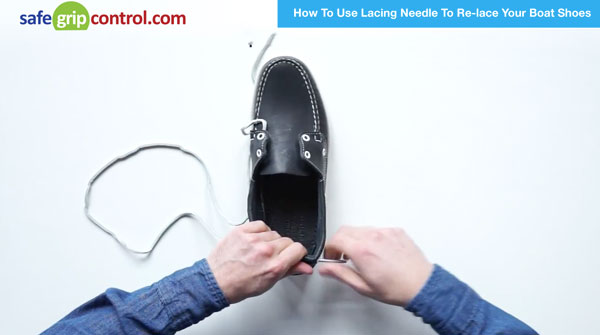 On the last eyelet, go in from the outside.
Step #6: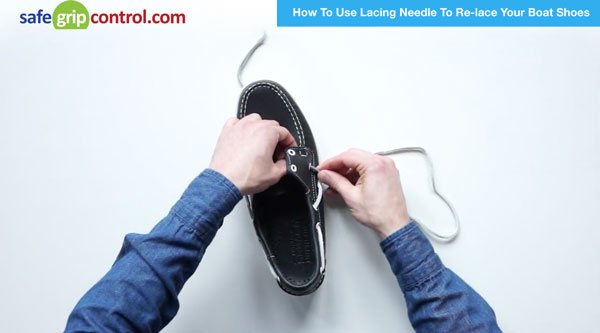 Remove the lacing needle and lace your shoes.
Customers Who Bought This Item Also Bought