Details
We selected this red paint that exactly matches Christian Louboutin red bottom shoes helping you keep your Christian Louboutin red soles red. We do know what it means to walk around and notice ugly scrapes on the bottom of your CL shoes ruining the legendary colored bottom. You can now restore the soles of your shoes in no time. It only takes 10 to 15 minutes to dry once you apply the paint. For best results, make sure to wipe down the soles first with vinegar, for example. The best part of this paint is that you can also touch up the heels to cover all the scratches, chips and scrapes. The red paint can be applied onto the entire sole as well. It is definitely useful for all the red sole lovers out there and for people who just want to change the color of any existing high heels to give an instant Christian Louboutin look!
The following before-after picture shows worn Christian Louboutin shoes (above) that have been used on the street (cement ground) displaying scuff marks on the sole. 15 minutes later, after applying the touch up paint, the CL bottom shoes look like new (right):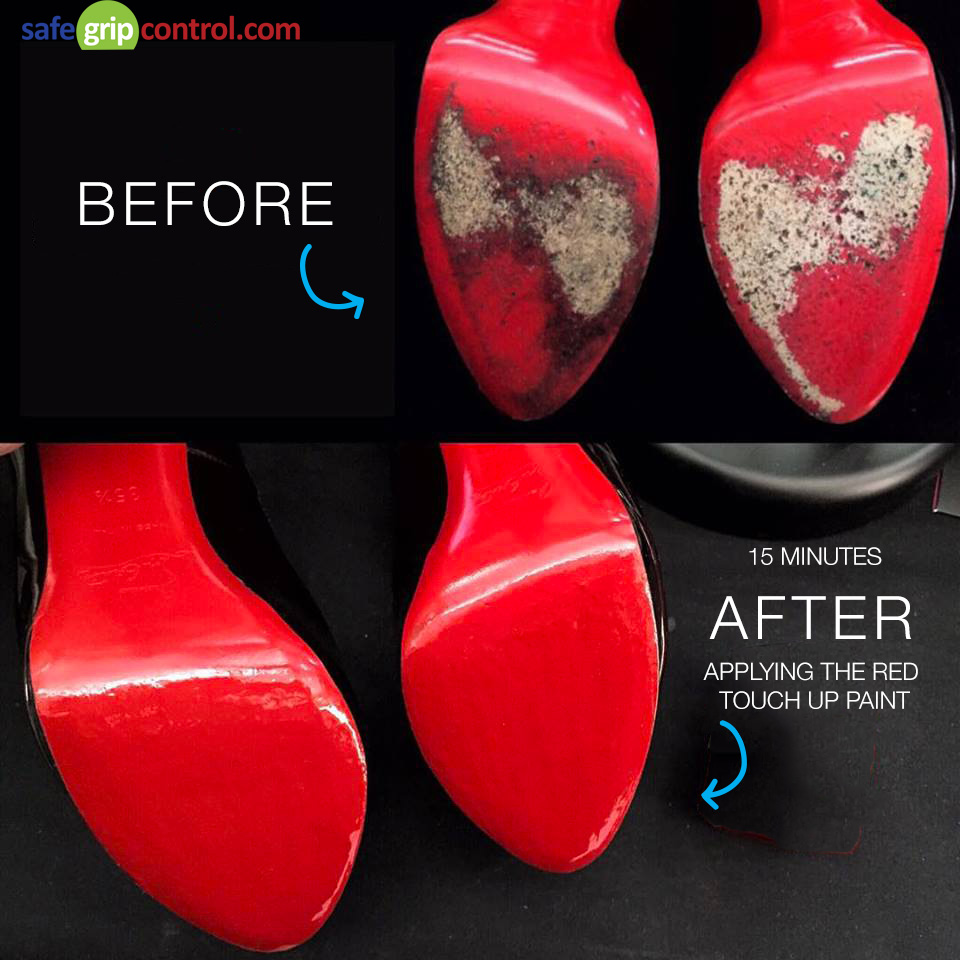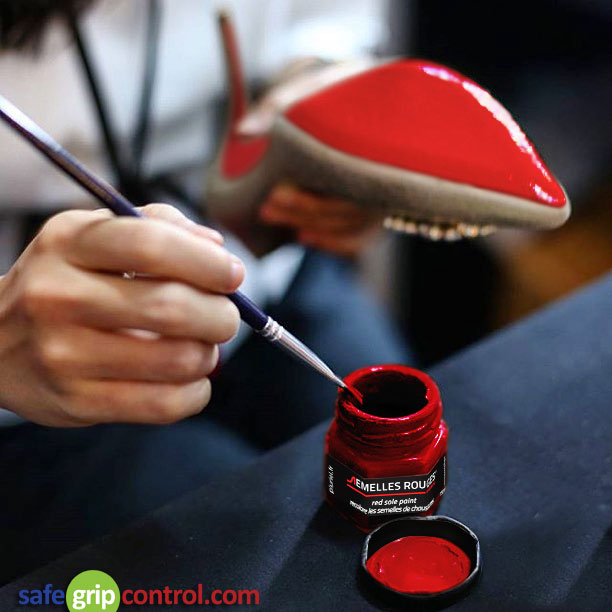 Please make sure to leave us a comment if you have any question.
Customers Who Bought This Item Also Bought