Details
Are Your Shoes Too Tight?
Many people do have shoes that are too tight, little bit snug for different reasons. The first common cause of foot pain from shoes is that you might have blood circulation issue or that you are walking a lot. As a result, your feet get swollen or your toes just rub the side and/or the top of the shoe. The second reason why you might feel too tight in your shoes may just be because the shape of the shoes doesn't match your foot morphology. It is a very common situation, especially when ordering online, as you are unable to try the shoe before buying it. But just because your shoes run too small, it doesn't mean you need to spend money getting a new pair of shoes. In fact, you may just need that little extra push to make them more comfortable so that you can keep your beloved shoes and save money.
The shoe stretchers we have are meant for the width and length of the shoe. They are made of solid wood. They make a big difference compared to plastic because those in wood will last longer whereas the plastic ones will strip out in no time at all.
How To Stretch Shoes?
Step 1: Spray the shoe with a shoe stretch aerosol and let it soak in for a minute or two. The reason of using the spray is that it looses out the fibers. As a result, it makes the stretching process even easier without cracking the leather.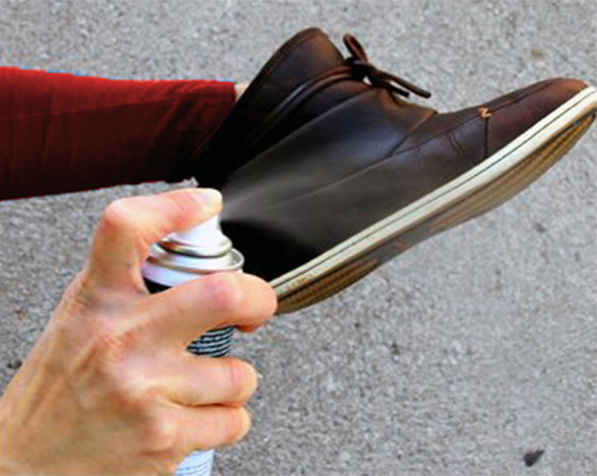 Step 2: To adjust the length of the shoe, take the shoe stretcher, insert it completely inside the shoe and, turn the black wheel clockwise until it gets snug.
To adjust the width of the shoe, turn the metal bar clockwise until it gets snug, and at that point, give it about three or four more turns.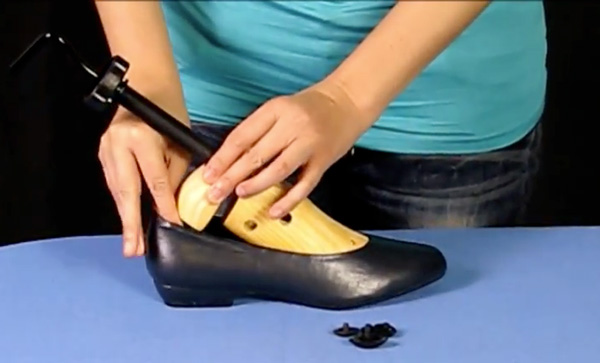 Warning: Don't hold the wooden block tightly when adjusting the width. Avoid over expanding.
Step 3: Let it sit for 24 hours.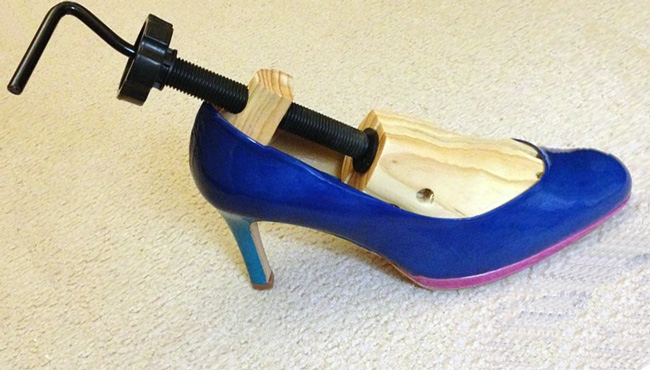 Step 4: To take the shoe stretcher off the shoe, turn the black wheel and/or metal bar counterclockwise.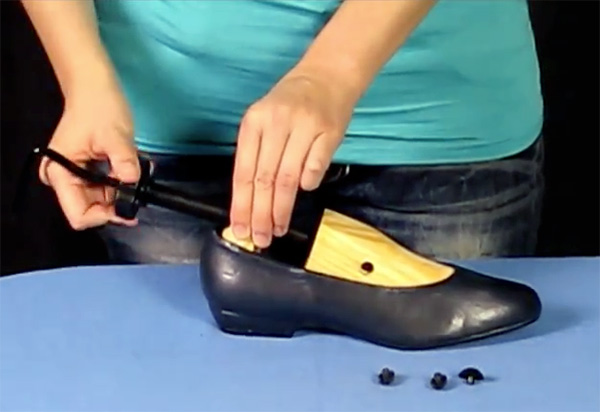 Our shoe stretcher comes with three different bunion attachments to it. The bunion attachments are great tools that allow you to stretch out either a big toe or little toe and even a hammertoe.
Take the bunion attachment and place it on the shoe stretcher in one of the pre-drilled holes. Follow Step 1 and Step 2. Once it gets snug, give it three or four more turn. Then, follow Step 3 and Step 4.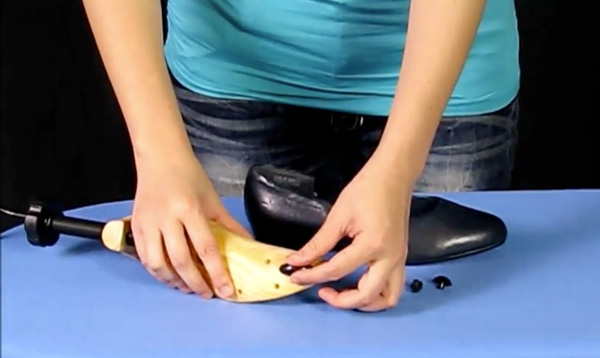 Customers Who Bought This Item Also Bought